Graphics
Klinika Bocian
Klinika Bocian is a leading network of facilities specialising in infertility diagnosis and treatment in Poland. Klinika Bocian's values are transparency, efficiency and an innovative approach to sharing knowledge and providing information on the problem of infertility in the society.
Rola
Kreacja

Animacja

Serwis internetowy

Poligrafia

Social Media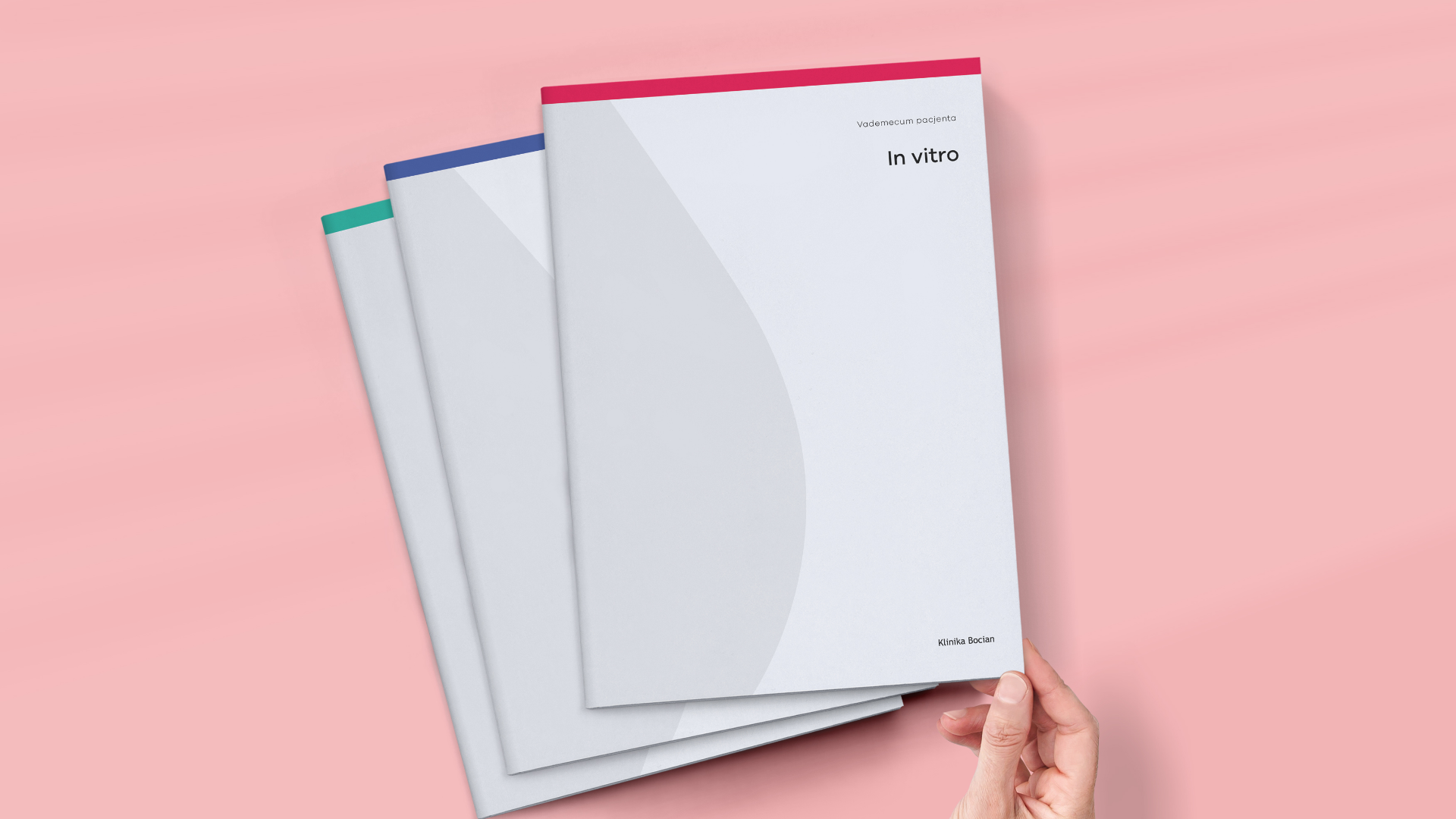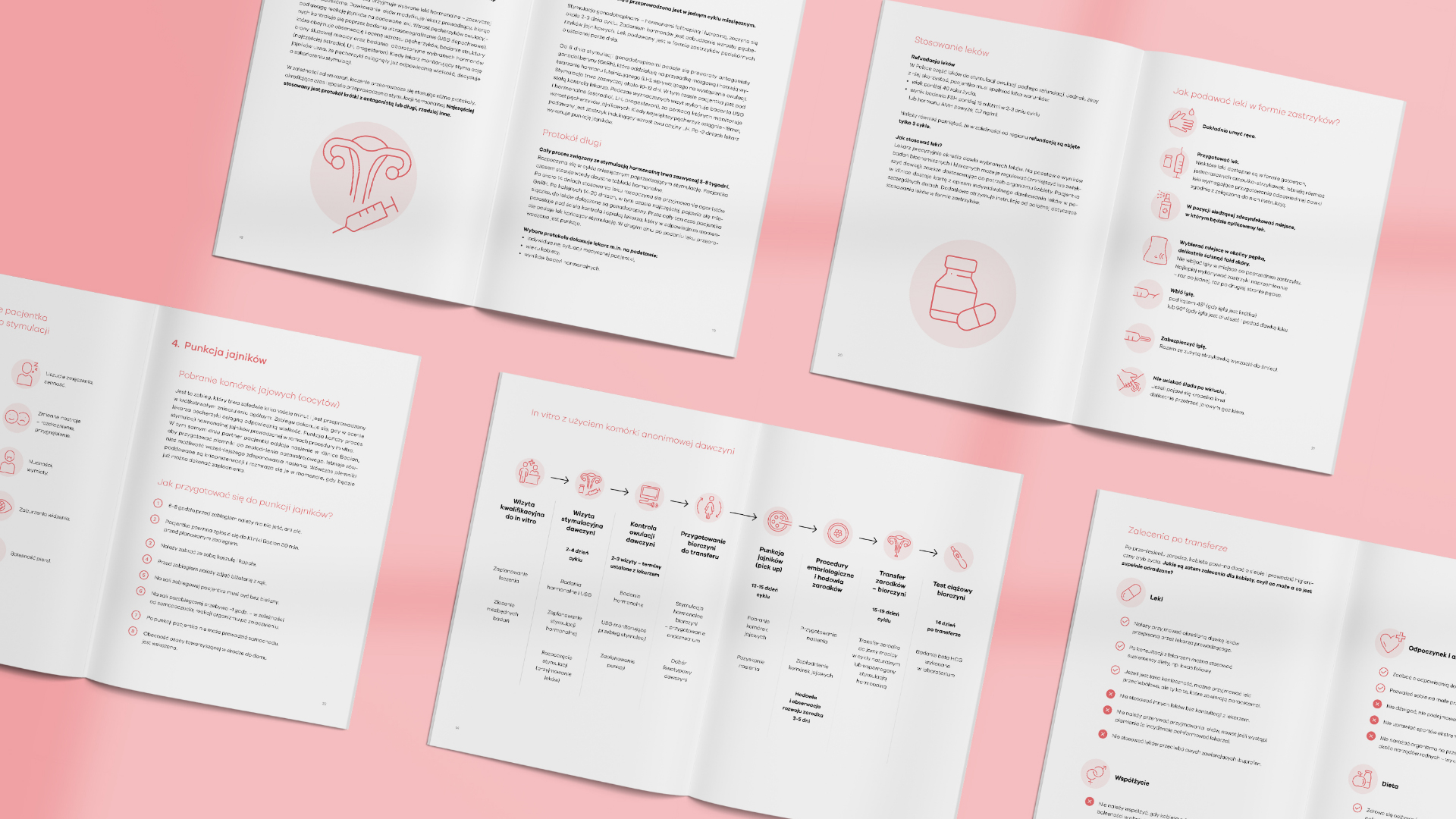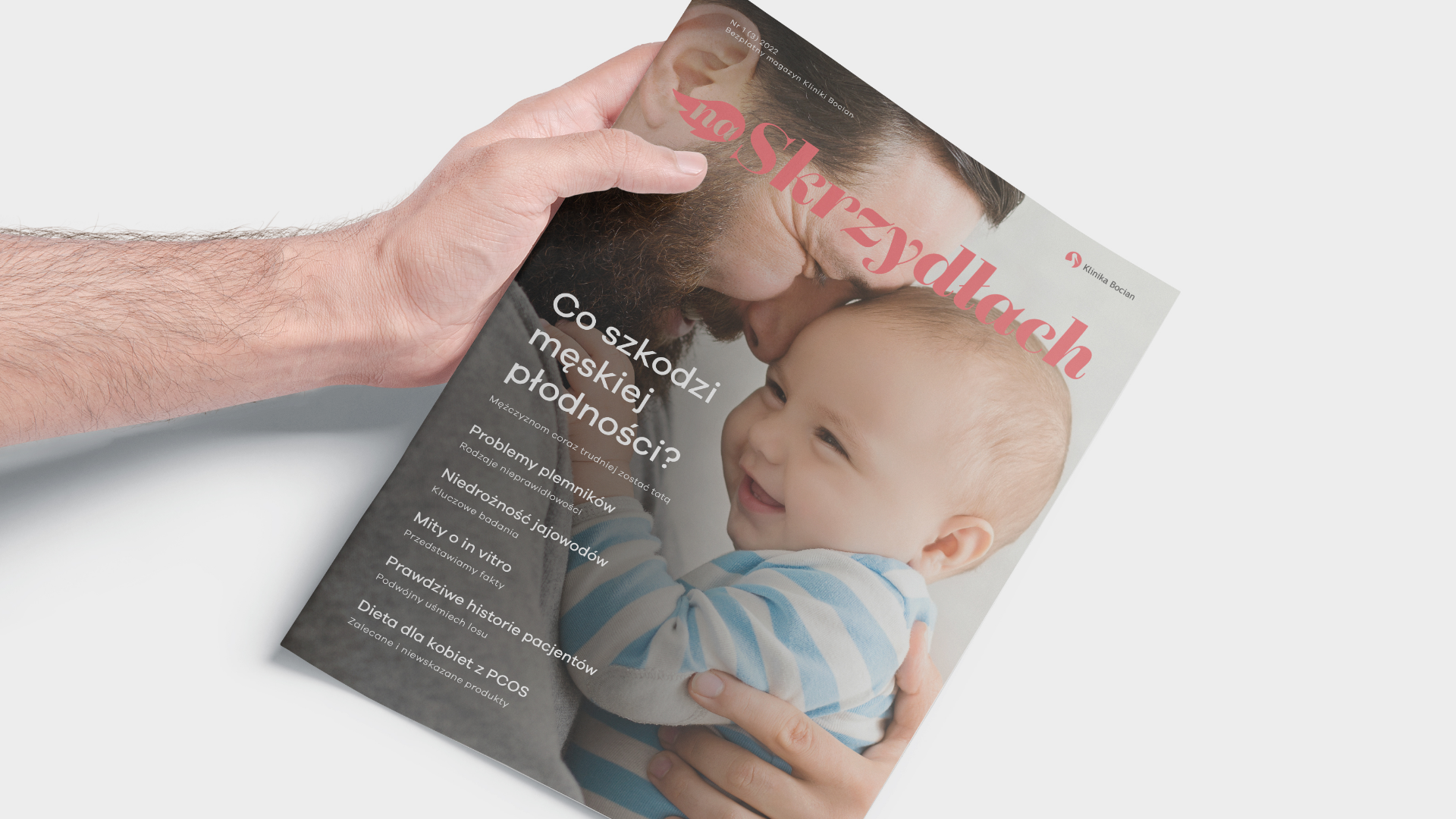 We develop graphic designs for the Bocian Clinic, which are suitable for offline communication in medical facilities.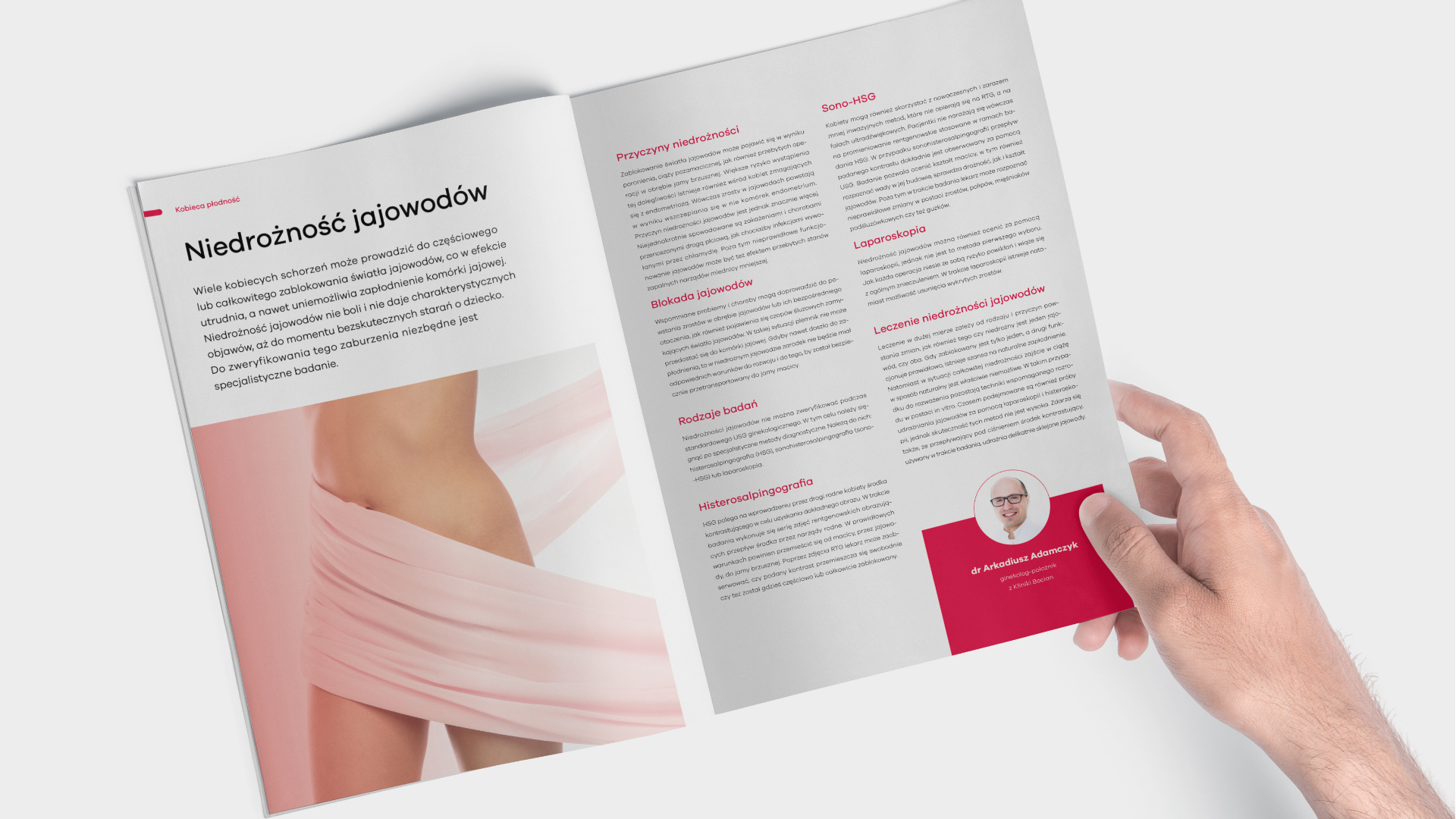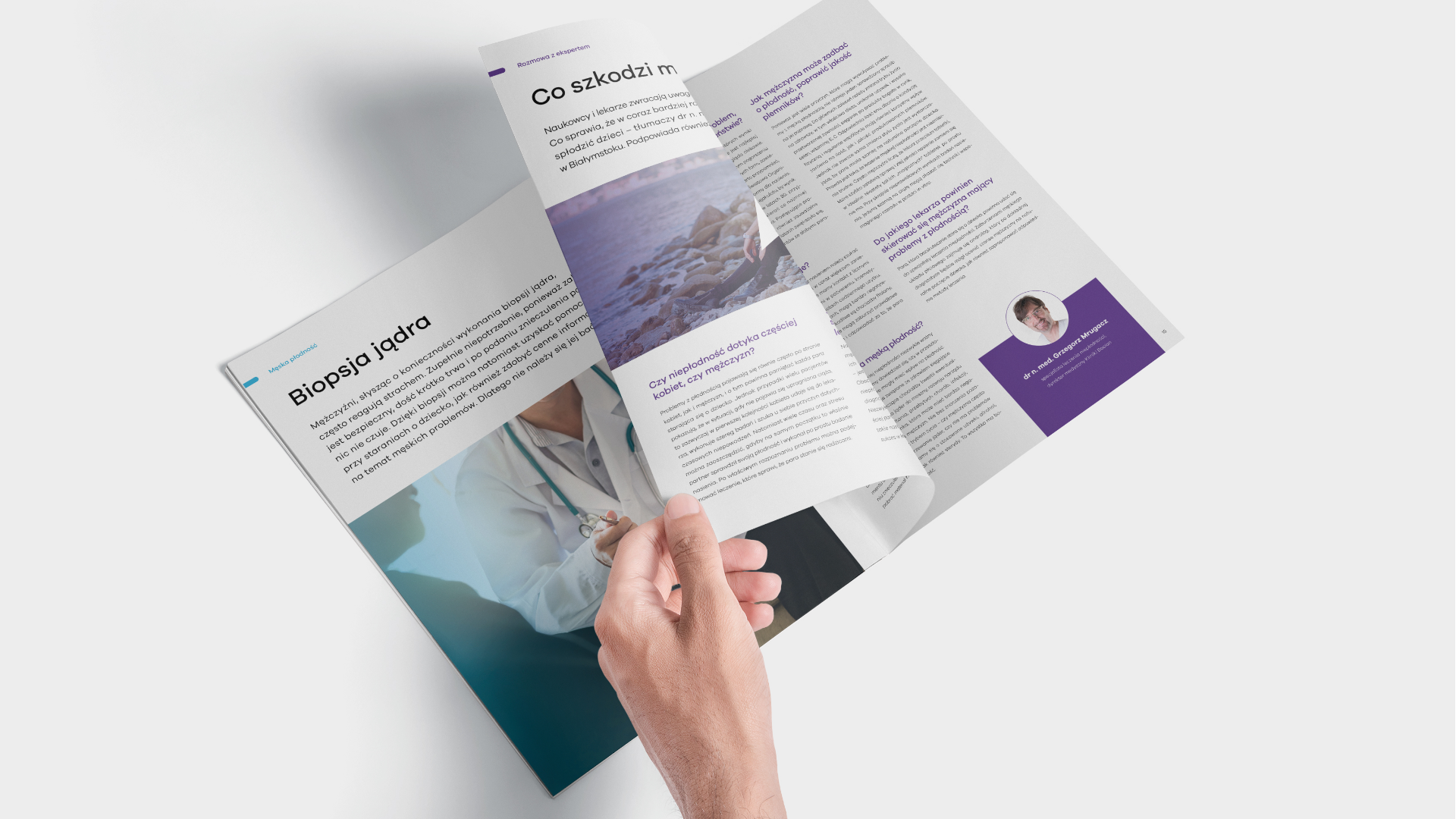 The materials range from fact sheets such as handbooks, patient magazines and information brochures to promotional material such as folders, stickers and flyers.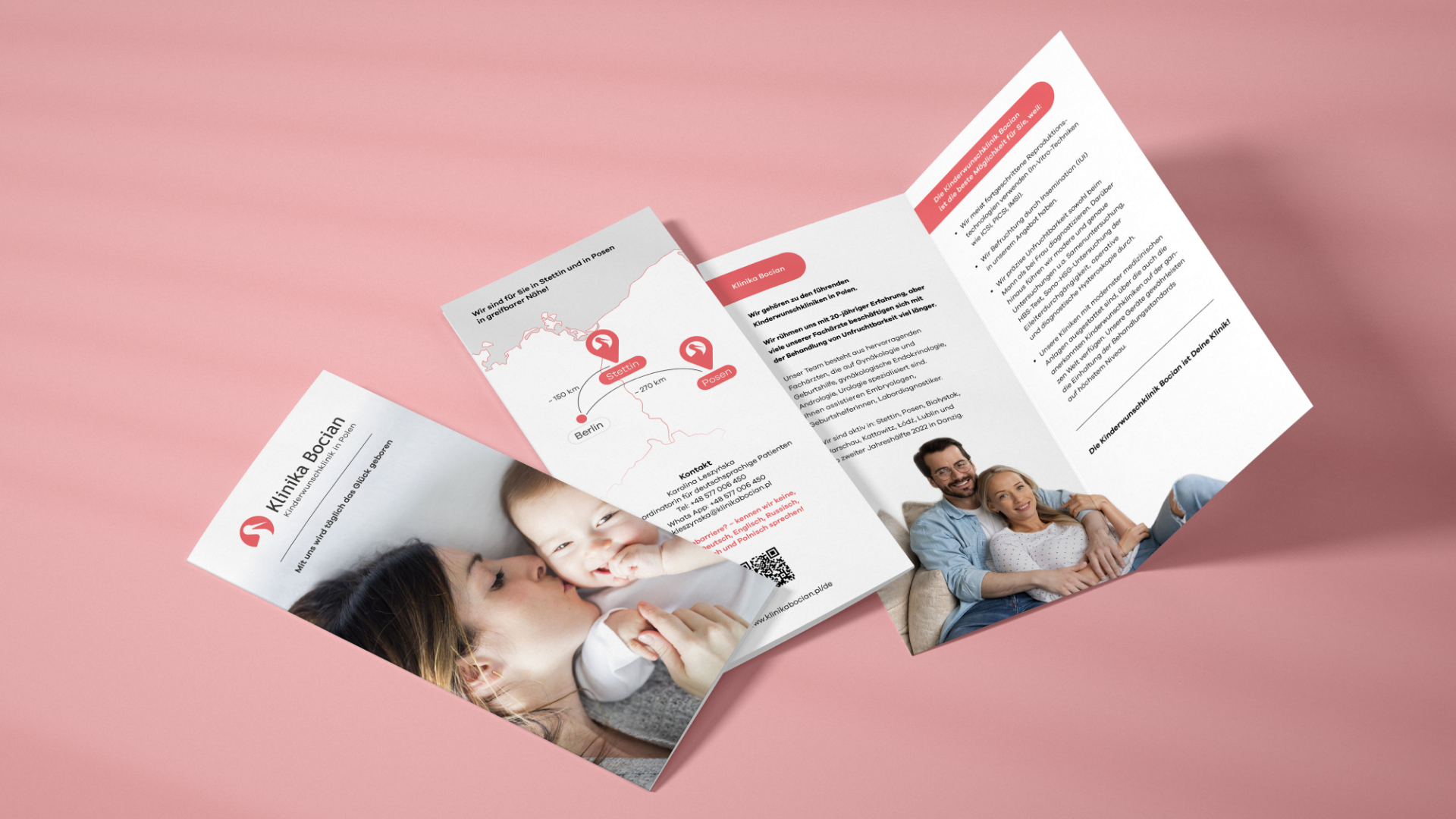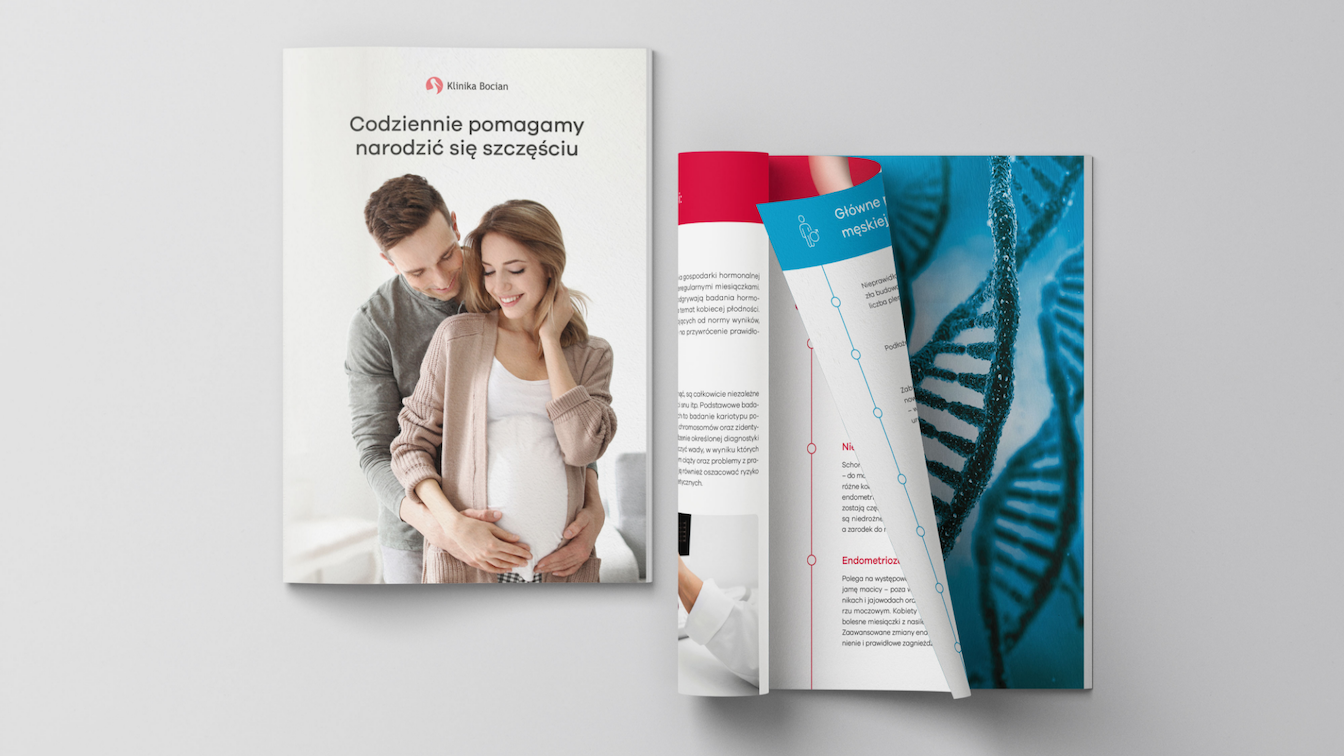 In addition to the graphic concept, we are also responsible for selecting suitable printing materials.