Marketing material projects
DOM Medica
DOM Medica is a medical company specialising in providing patients with specialised, home-based care in enteral nutrition and mechanical ventilation.
Rola
Kreacja

Animacja

Serwis internetowy

Poligrafia

Social Media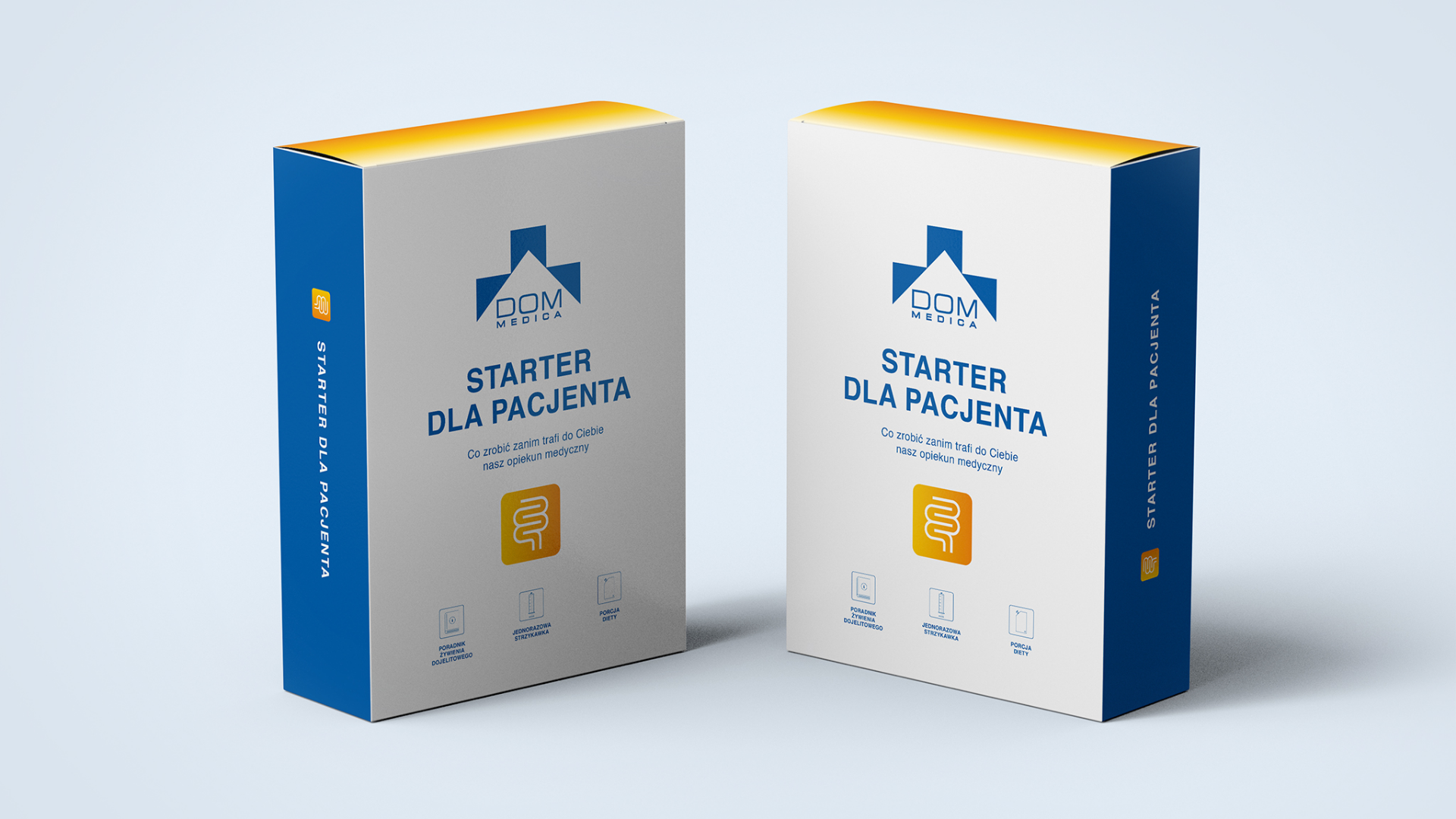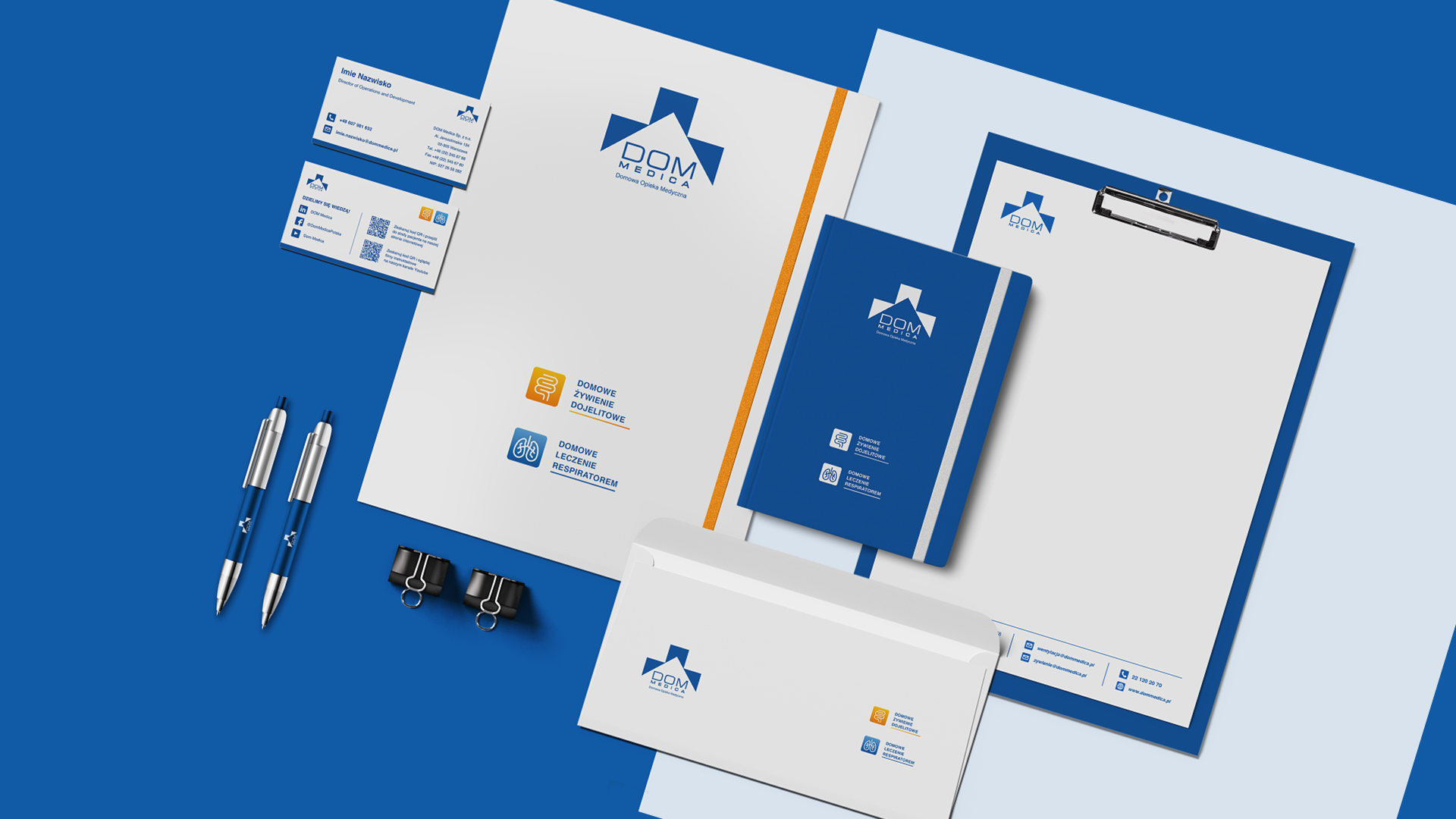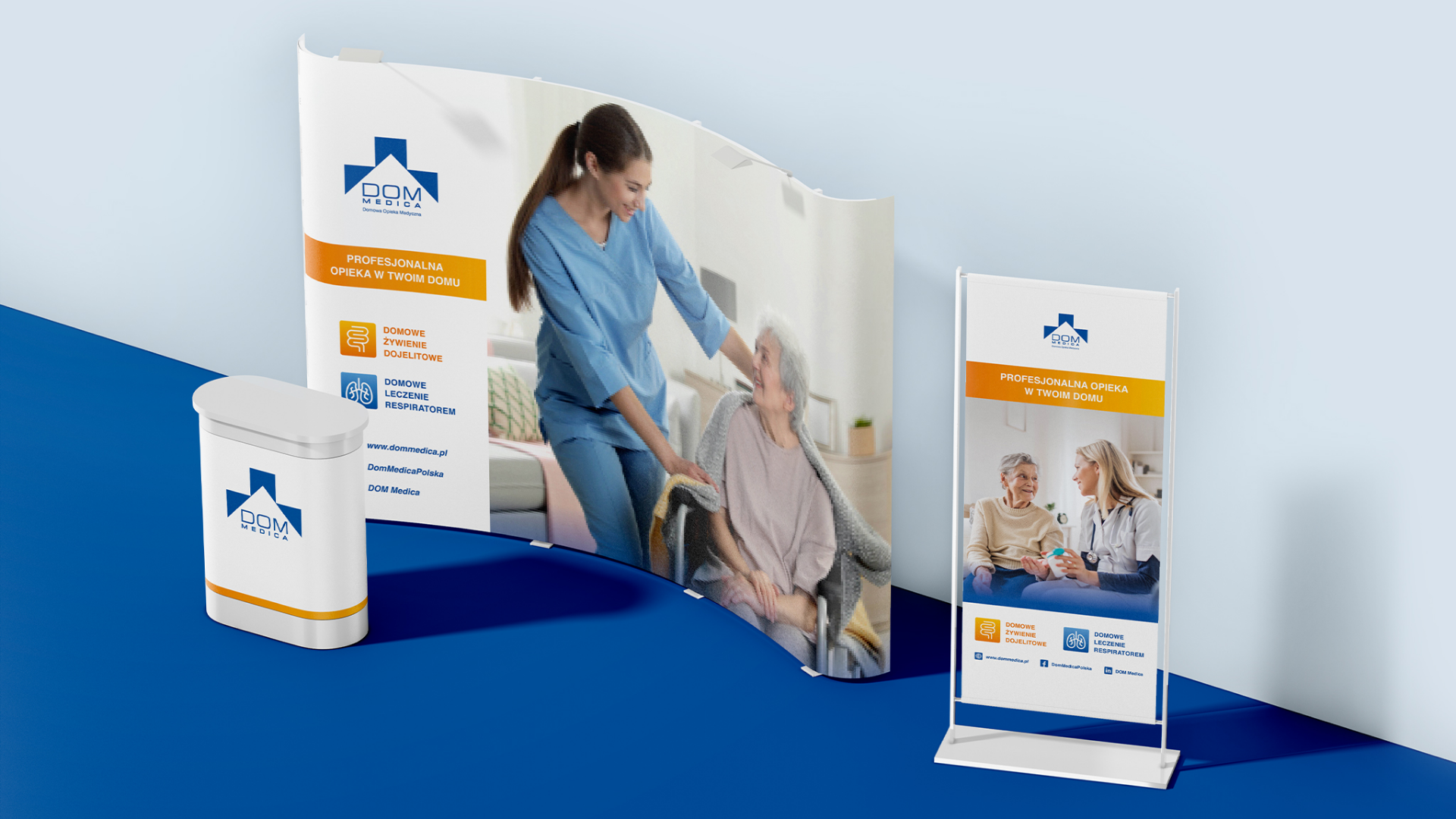 Our graphic design studio was tasked with developing a wide range of marketing materials based on the company's existing colour scheme and logo, with a particular focus on specific target groups.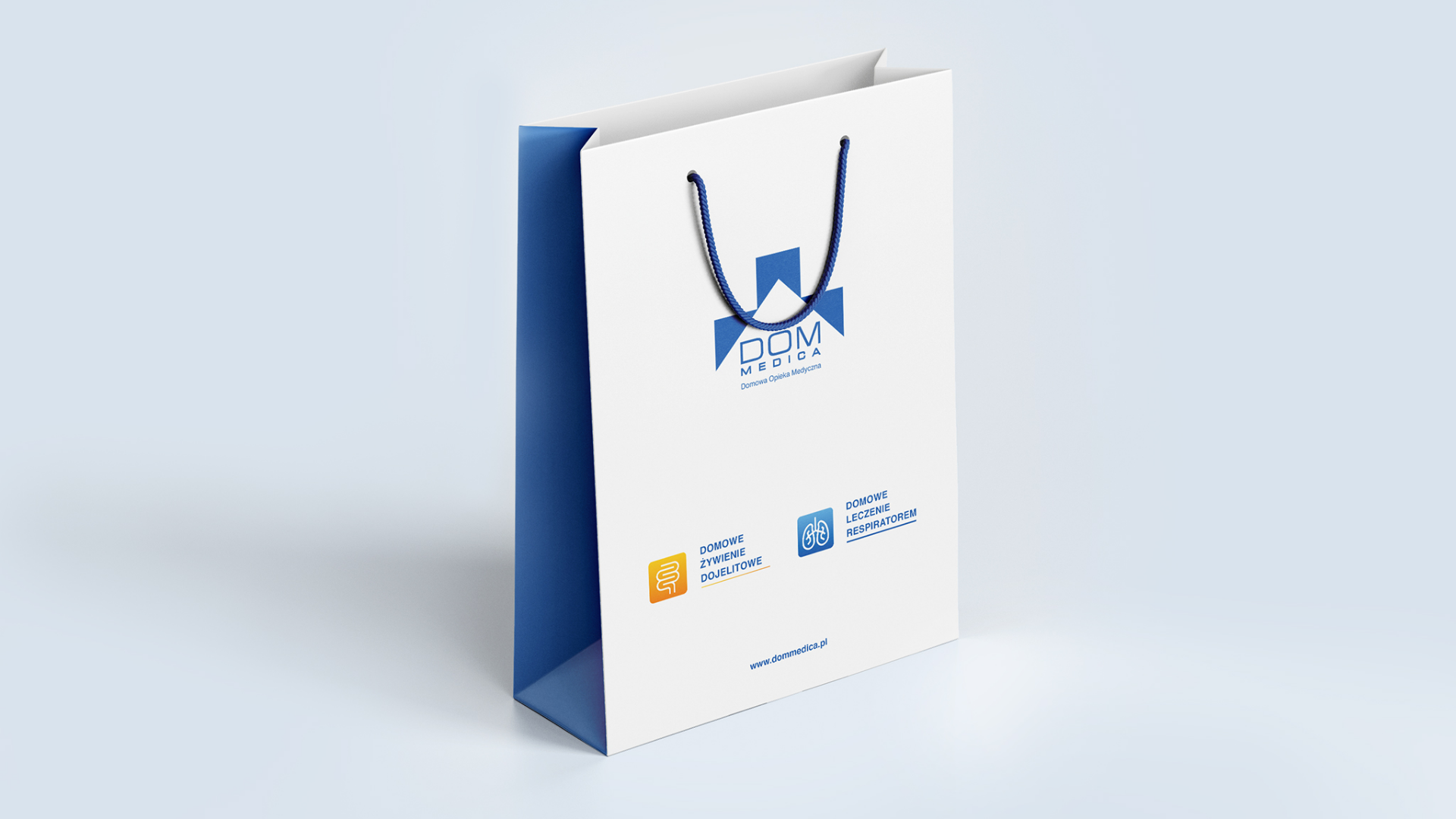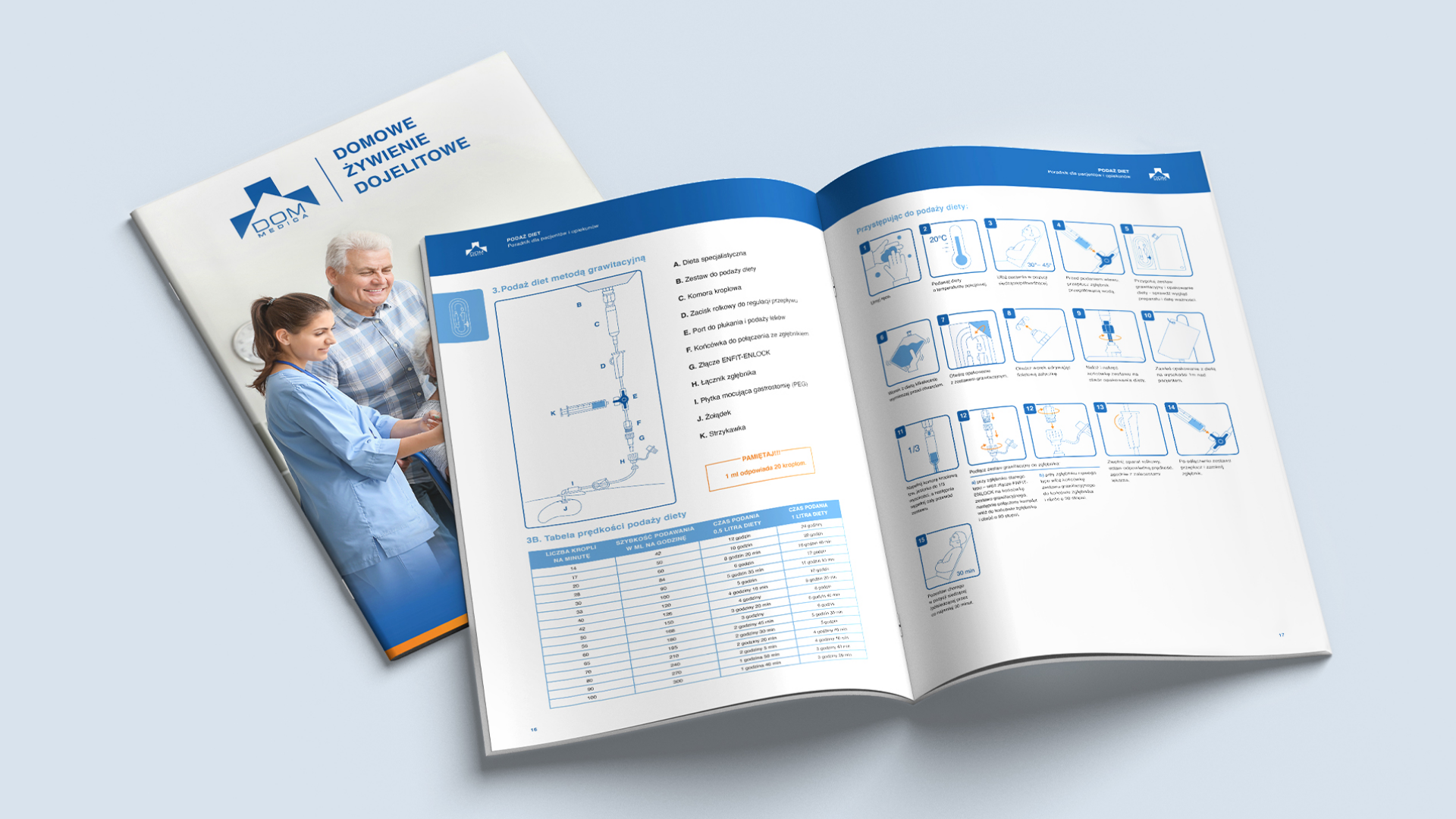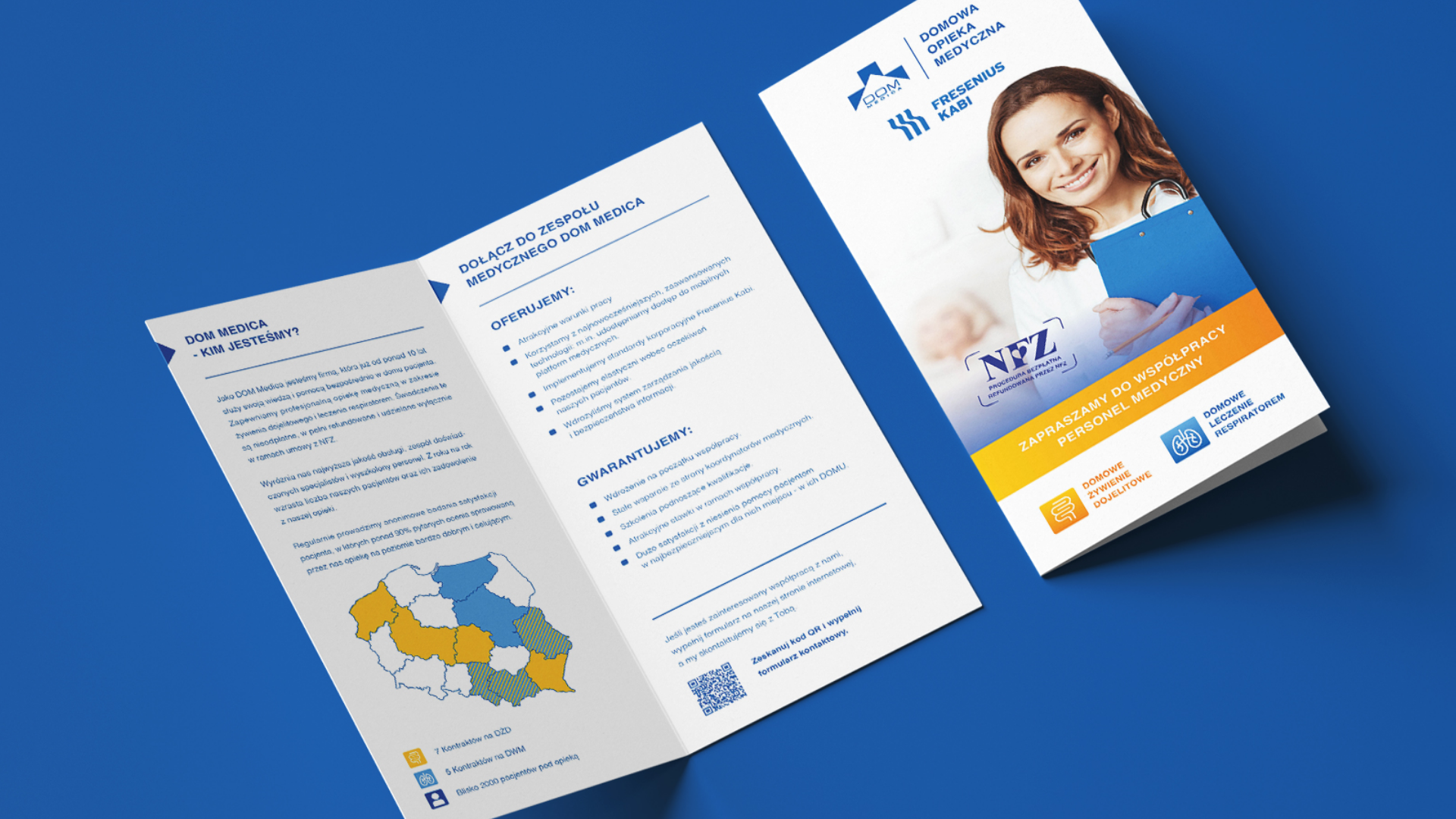 We designed a range of corporate and promotional and informational materials. In creating a guide for patients and their carers, we created a series of icons that clearly and accurately illustrate the step-by-step actions in enteral feeding procedures.